A Banner Year for Biblical Counseling Publishing 
If you're a counselor, pastor, student, educator, one-another minister, small group leader, soul care provider, spiritual friend, spouse, or parent, you want to know the most helpful books about biblical counseling—books that seek to change lives with Christ's changeless truth. Because of that, I've collated top biblical counseling books on an annual basis since 2012 (see the end of this post for links to the 2012, 2013, 2014, 2015, 2016, and 2017 lists).
I've never had a year when I've had so many biblical counseling books to choose from—and of such high quality. Last year I made this a Top 17 list because it was 2017. I tried to make this year a Top 18 list, but even that was too few. So, I selected the top two dozen biblical counseling books of 2018.   
I've selected these books on the basis of their biblical depth, relevance to life, practicality for one-another ministry, faithfulness to the sufficiency of Scripture, application to progressive sanctification, and by accepting nominations from biblical counseling leaders. Here, in alphabetical order, are the top 24 books published in 2018 about biblical counseling, written by a biblical counselor about Christian living, or important to biblical counselors.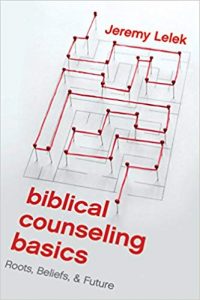 Drawing from a wide range of resources and experts in biblical counseling, Dr. Lelek's Biblical Counseling Basics is well-researched and easy-to-read. It serves as a practical guide for students and counselors both inside and outside of biblical counseling who want to better understand the history, theology, and goals of the modern biblical counseling movement.
The focus of biblical counseling is not a 50-minute, once-a-week office appointment. Instead, the heartbeat of biblical counseling is the one-another ministry of brothers and sisters in Christ. Caring for One Another by Dr. Ed Welch highlights how meaningful relationships can be a natural part of the daily life of the church. With short chapters and discussion questions meant to be read in a group setting, Welch guides small groups through eight lessons showing what it looks like when believers care for one another in everyday life.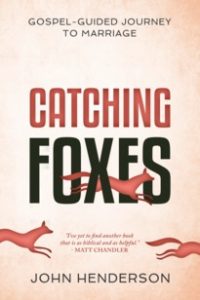 Dr. John Henderson wrote Catching Foxes to help engaged couples prepare for marriage. Written in semi-interactive workbook format, it guides couples toward a Christ-centered and Christ-exalting marriage model. If you're a pastor or church leader charged with helping couples prepare for marriage, or if you're an engaged couple desiring to identify and catch the "little foxes" before they ruin the vineyard of your marriage (Song of Solomon 2:15), you will find this book very helpful.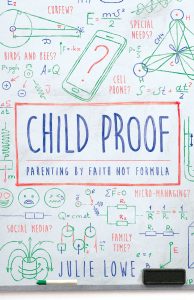 Child Proof by biblical counselor Julie Lowe is a freedom-over-formula parenting book for parents of all ages. It provides biblical insight and encouragement for readers who want to parent by faith. Lowe uses Scripture and biblical wisdom to teach parents how to know their children and love each child uniquely with Christ's love. Lowe demonstrates how parenting formulas aren't the answer, and how parenting with biblical wisdom provides a proactive rather than reactive approach to parenting.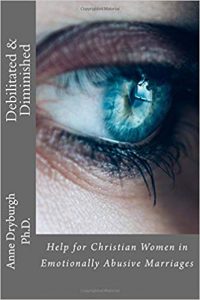 Biblical counselor Anne Dryburgh wrote Debilitated and Diminished for people who are seeking to help Christian women who are being emotionally abused by their husbands. It provides a definition of emotional abuse, describes the behaviors involved, and the effects of these behaviors upon the victim. Dryburgh proposes a biblical approach for helping these women by exploring human nature, marital roles, and what it means for women to live in Christ. The book also offers suggestions for how the church can be a support to the emotionally abused woman.
Devotionals for Life 

In the newly-released 31-Day Devotionals for Life series by P&R Publishing, biblical counselors and Bible teachers guide readers through Scripture passages that speak to specific situations or struggles, helping readers to apply God's Word to their life in practical ways day after day. The first six books were released together in October 2018. Each is worthy of inclusion in this list of top biblical counseling books of 2018.
Open a newspaper, browse the Internet, or talk to a friend, and you'll hear story after story of the horrors of enslavement to addiction. This daily devotional by Pastor David Dunham addresses these addictive habits, reminding readers of God's truth and helping them apply it to their lives. Pastor Dunham discusses the addicted person's responsibility, their relationship with the God who can free them, and approaches for restructuring their lives and remaining faithful long-term.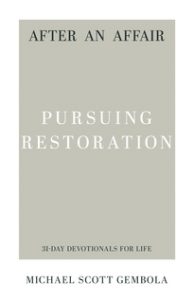 Michael Gembola writes After an Affair to the person who has had an affair and wants help. His writing provides daily guidance and encouragement toward lasting change. Gembola offers reflection questions, plus suggestions for practical actions, so readers can form new qualities and habits as they move toward God in repentance and toward their spouse in reconciliation.
Discontent easily arises when our desires aren't met and our plans don't come true, but this is a dangerous path that drives us away from God. While the world insists that satisfying our desires is the path to fulfillment, Megan Hill's daily devotional on Contentment teaches readers the value of seeking contentment in Christ. She provides practical approaches to cultivating thankfulness in specific daily life circumstances that make discontent easy.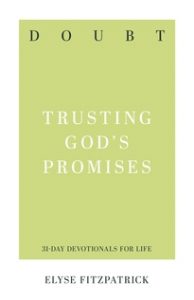 Christians who struggle with doubt feel deep discouragement, but they should not feel alone. Elyse Fitzpatrick explores famous Bible characters who doubted, offers support for our beliefs, and explores God's promises for those of little faith. Each day's devotional has two takeaway truths to memorize or write out, plus an invitation for personal reflection.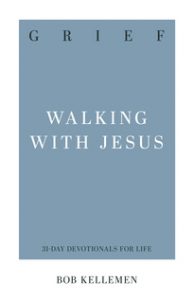 This thirty-one-day devotional guides readers on a journey through the gospels. Page-by-page and day-by-day, readers walk with Jesus as He models how to cling to the Father as He faces suffering, loss, grief, and death. Jesus is a man of sorrows, acquainted with grief, and He is our sympathetic High Priest. So, He not only models godly grieving, Jesus also grieves with us. Grief: Walking with Jesus is written for the person who wants to grow closer to Christ while facing life's most excruciating losses.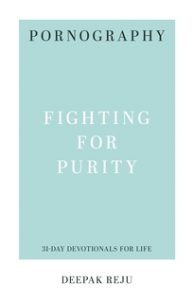 Is there any hope for men and women trapped in the snare of pornography addiction? Pastor Deepak Reju shows that this worship problem can be fought only with a greater love for Christ. This month-long devotional, with reflection questions and practical suggestions for action, gives readers the encouragement and resources they need to fight the war being waged for their soul.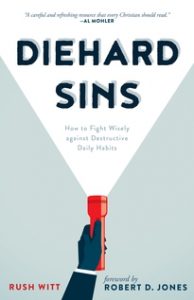 Christians need to fight both big, obvious sins as well as commonplace, familiar sins—which can sneak in and become the hardest of all to kill. Pastor Rush Witt defines such diehard sins, presents an understandable overall doctrine of sin, and lays out a method for change that pits Christ and His provisions against the subtle, elusive sins that seem so un-killable.
Biblical counselor Darby Strickland has written a two-booklet mini-series on domestic abuse—this booklet for the abuse victim, and Domestic Abuse: Recognize, Respond, and Rescue—written for people helping the victim. Scripture has much to say to the domestic abuse victim and God's heart for them. Strickland helps readers to cut through confusion, speak out, and find support, and then determine their next steps.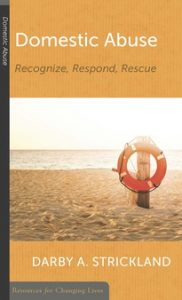 Biblical counselor Darby Strickland has written a two-booklet mini-series on domestic abuse—this booklet written for those helping abuse victims, and Domestic Abuse: Help for the Sufferer—written for the victim of domestic abuse. She shows counselors and concerned family and friends how to recognize and uncover abuse, then uses Scripture to show what is truly happening in oppressive marriages. Domestic Abuse explains how abuse confuses the oppressed into thinking they are to blame, and then equips readers to be wise, informed defenders and advocates.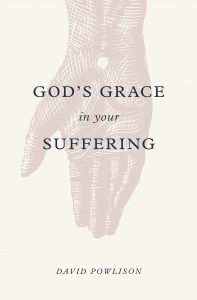 There are never quick fixes or easy answers when facing suffering. But even when we can't immediately see God's hand, He is working. Weaving together Scripture, personal stories, and the words of the classic hymn How Firm a Foundation, Dr. Powlison brings an experienced counselor's touch to exploring how God enters into our sufferings. He helps sufferers see God working in their struggles, and discover how God's grace provides a firm foundation.
Grace-Based Recovery is a resource for addiction support and recovery groups. Daugherty designed it to help people suffering from addiction and those close to them understand God's grace and why it is the only path to true freedom. With nine easy-to-use lessons, Grace-Based Recovery highlights the differences between a performance-based approach to recovery and a grace-based approach. It seeks to establish a safe environment where addicts can learn from their mistakes rather than be punished for them.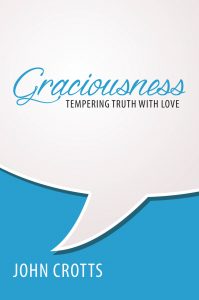 Author John Crotts explains that God cares about how we say what we say. In Graciousness, Crotts addresses Christians who are zealous for God's truth, yet struggle to communicate it in a loving way. Filled with practical instruction and wise insights, Graciousness includes a biblical description of graciousness, explores positive examples and commands from the Bible, and shares methods for cultivating graciousness in various areas of the Christian life.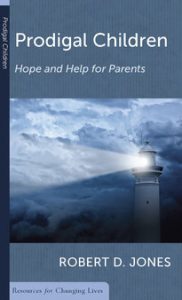 When an adult child walks away from the faith and embraces an ungodly lifestyle, parents experience shock, confusion, anger, guilt, shame, loneliness—even despair. Biblical counselor Robert Jones brings the comfort of the gospel to this difficult situation, sympathetically providing biblical advice for this struggle.
Raising Kids… 
10Publishing has begun releasing mini-books in a series about Raising Kids…where they complete the title with the focus of the book. In this series, biblical counselors guide parents with a focus on foundational gospel-centered principles and on practical parenting applications that parents can derive from those principles.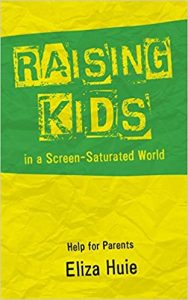 Our lives are influenced by technology like never before. Screens and devices have become a part of our daily lives bringing many benefits, as well as challenges, including to parenting. Children of this generation are digital natives, never having known a world that wasn't saturated with screens. Raising them to make safe and godly choices is difficult. Eliza Huie, a parent and biblical counselor, gives 5 wisdom principles to help parent in this screen-saturated world.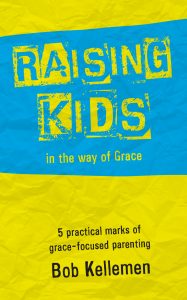 Christians have first-hand experience of God's amazing grace and love. But Christian parents can be unsure how to communicate Christ's grace to their children. Raising Kids in the Way of Grace blends practical principles and a focus on God-dependent living to explain how parents can bring their knowledge and experience of God's grace to bear on the daily joys and challenges of family life. Raising Kids in the Way of Grace uses the acronym GRACE to picture how parents can mirror their heavenly Father through 5 practical marks of grace-focused parenting.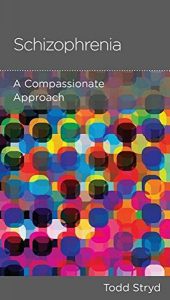 Todd Stryd helps caregivers to understand the effects of schizophrenia and offer compassionate care to loved ones. He equips readers to ground their responses in the love, compassion, and daily mercies of Christ. Readers learn to advocate for their loved ones, encourage their perseverance, connect them to Christian community, and pray for them regularly.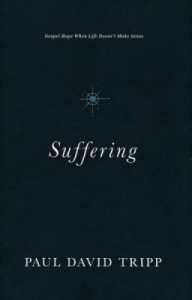 Weaving together his personal story, pastoral ministry experience, and biblical insights, Paul Tripp helps readers trust God in the midst of suffering. He identifies traps to avoid in suffering and points readers instead to comforts to embrace. This raw yet hope-filled book helps readers cling to God's promises when trials come and then move forward with the hope of the gospel.
Treasure in the Ashes is an interactive workbook that gently leads readers on a biblical journey through the grueling questions and doubt, emotional turmoil, and relational fallout that follow sexual abuse. The authors encourage honest and thorough Christ-centered discipleship through the aftermath of sexual abuse. They address hard questions and painful issues that are feared and often denied by the Christian community.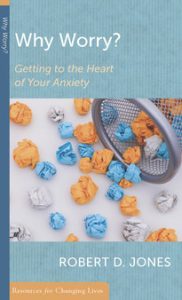 There is hope for even a chronic worrier. Biblical counselor Robert Jones takes readers to the heart of worry, helping them understand the cause before they look for a solution. He explains that the root of worry grows when people give themselves to a person, goal, ideal, or object rather than Jesus—thus shifting trust to a shaky foundation. Jones then points readers to the resources they have in God's Word and Spirit to overcome worry and live for Christ.
Links to Top Biblical Counseling Books: 2017-2012 
2017: The 17 Top Biblical Counseling Books of 2017
2016: The 16 Top Biblical Counseling Books of 2016
2015: The 15 Top Biblical Counseling Books of 2015
2014: The 14 Top Biblical Counseling Books of 2014
 2013: The 20 Most Important Biblical Counseling Books of 2012, Part 1 and The 20 Most Important Biblical Counseling Books of 2013, Part 2
 2012: The 12 Most Important Biblical Counseling Books of 2012
 Join the Conversation
 What biblical counseling books published in 2018 do you recommend?